What is the Best Gift You've Ever Given?
I gave a LifeOnRecord to my sister for her 40th birthday last week and it was THE most amazing gift. She had no idea what was coming because she did not know of this concept. It was so special to hear everyone's voices and memories. She couldn't believe everyone would take the time out of their busy lives to extend their wishes. In a way it serves as a time vault for the kids too-they will love hearing their little voices years later, as will my sister. This is an incredible gift to give to someone-in fact, my best friend will be giving a LifeOnRecord to her mom for her 60th birthday. Thank you for creating an awesome, unique gift idea!!

- Jen Lynch
We used LifeOnRecord for our parents' 50th wedding anniversary. It's such a fun and different kind of gift. My parents were astounded and amazed, and mom cried a little at all the people who called to wish them congratulations. What a great memory maker! All the grandkids, in their cute little voices, and my mom's uncle, who is 90 and some of their high school friends were the hits of the CD. Thanks, LifeOnRecord, for this great service.
 Watch, Listen, and Read over 100 customer reviews from our Facebook page by clicking here.
Give a Gift They Will Treasure for the Rest of Their Lives
As you know, it's not easy finding the perfect gift these days. Many of your friends and family seem to have everything they want, or will claim not to want anything. The last thing many people want is "more stuff".
This uniquely special gift …
Lets your loved one hear just how much they are appreciated, and how much they have affected the lives of those who know them best.
You can't help but smile when you hear these stories … you'll also probably shed a tear or two as you listen to the sincere thanks and appreciation the speakers express about your friend or family member. You'll enjoy putting this audio keepsake together, listening to the stories, and hearing the heartfelt words - it's all so much fun! So how do you create a meaningful gift that someone doesn't already have … how do you create a gift that is heartfelt and that will truly be appreciated by the recipient?
Here's How LifeOnRecord Works
Step 1: Sign up with LifeOnRecord and receive your toll-free number within a few minutes. You pay one flat fee regardless of the number of callers or recordings made, and your account is open for the full year. Record an introductory greeting using our sample script.
Step 2: Use our instructions to communicate the toll-free number out to friends and family and tell them how to call in with their personal and memories. Regardless of where the caller lives on the planet, they can record using their phone with no long-distance fees.
Step 3: Wow them! You can download the recordings for free, or purchase a CD Set, or speaker that contains the recordings. Learn more >
As each recording comes in, it's available on our web site within seconds. You have control over what tracks make it to the final product and in what order. You can download the recordings yourself for free to make your own CD, or stream the recordings to a tablet or smartphone.You can also purchase either a personalized CD set packaged in a keepsake windowed case ($24.99 with free shipping) or a unique self-playing speaker with rechargeable battery that contains a memory card with all the recordings ($34.99 for the speaker, memory card, and accessories - with free shipping).
Life is Short. Tell Them Why They're Special.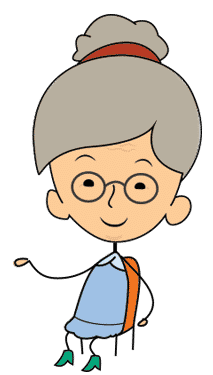 Giving a Great Gift Doesn't Get Any Easier Than This!
Have friends and family scattered across the country? No problem, with LifeOnRecord they can contribute whenever it is convenient for them, whether that's at 2 p.m. or 2 a.m.!Trying to make it a surprise?  Since everyone calls in on their own, it is easy to keep the secret.Remember, most people are more likely to tell a great story or express their true feelings simply by talking rather than trying to formally write things down in a card.Right now you can get this powerful gift for a special low price …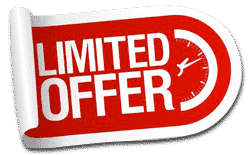 For a limited time, LifeOnRecord is at a very affordable price! 1 year unlimited plan only $89.99 $49.99
Easily download your recordings, make your own CD's or purchase a CD set from us for an additional $24.99 (shipping and handling are free). A rechargeable speaker that can play your recordings from a memory card is available for purchase starting May 4th. Your account is instantly activated and you have a 100% satisfaction guarantee. 1 Year unlimited plan is for one event.