Easily gather stories and well-wishes from friends & family to create a treasured, one-of-a-kind audio keepsake.
Watch Fun Video

Purchase LifeOnRecord
The recipient will LOVE their gift or your money back - a guarantee based on over 10 years of supplying happiness.

Purchase LifeOnRecord

After signing-up you'll tell us your special occasion and the recipient's name. You will then immediately receive personalized account instructions. You will record an introductory greeting for friends and family.
Invite Callers
Send your toll-free number to friends and family around the world so they can tell the recipient why they are special. Voice recordings can also be uploaded to your account page from smartphones, tablets, computers, and email.
Give A Gift They'll Love

Organize the recordings in any order you prefer, and give the recipient a virtual or physical keepsake. Enjoy the anticipation, excitement, and surprise as meaningful toasts and tributes fill the air.
Easy To Create, Simple To Give
Record Anywhere, Anytime
Friends and family all over the world can contribute a special memory, moment, or story 24/7.

Get Everyone Involved
Limitless recording makes it easy for family, friends, and colleagues to contribute to one gift.

Fast & Convenient
Avoid staring at the blank page of a scrapbook or card, and tell someone how special they are within minutes
Bring them a smile long after the decorations are down and everyone's gone home.

It's hard coming up with good birthday gift ideas for the special people in our lives - especially now with Covid-19 when celebrating in person may not be an option.
Wouldn't it be amazing if there was an extra-personalized gift that showed them how loved and appreciated they are? Loved and appreciated not only by you, but by all the people in their lives?
Over 13 years ago, I had an idea, and I created something for my mother-in-law that did just that. A gift that she still treasures to this day.
Here's the idea I came up with, and that I am sharing with you…  
For my mother-in-law's 65th birthday, I emailed all her friends and family and asked them to call a special phone number and leave her a recorded message.

In the email I told people that they should tell my mother-in-law what makes her uniquely special. Or, I said they could share a favorite story or shared memory, or just leave her a 65th birthday toast or tribute.

We had my mother-in-law's adult children call in…
… all her grandkids
… her husband
… and her friends - even friends who had moved far away and couldn't see her in person. 
My wife and I listened to the messages as they came in, and we couldn't believe the meaningful recordings people were leaving.
My mother-in-law's kids all talked about what they had learned from her, and what they loved most about her. 
Her friends talked about special times, and what endeared my mother-in-law to them.
People said things in the recordings they wouldn't have said in person. Listening to the recordings, my wife learned things about her mom that she hadn't known before.

We put all these recordings on a CD for my mother-in-law (remember this was 13 years ago), and it's something she still talks about. 
Since then, my family and I have helped thousands of people do something similar for their loved ones, and recipients of this gift say that it is the best gift they have ever received. 
I want this to be a truly special gift for your loved one, so I'd like to tell you of the service we've been refining for over a decade that makes things a lot easier on you, and for all the people leaving recordings. 
It's called LifeOnRecord. After you sign-up we send you a quick questionnaire. Based on the answers, we send you personalized account instructions that walk you through the easy steps.

We have a simple satisfaction guarantee…  The recipient will LOVE their gift, or we will refund your money. How can we make such a promise? Because we have hundreds of reviews telling us it is the best gift the customer has ever given.  
We know some people like to plan ahead so your account is active for one-full year.

Whether you have an occasion in a few days or a year from now, you can make your purchase and we will help you every step of the way.

Through the voices on this gift, your loved one will genuinely feel important and appreciated.

And you will feel like a gift hero because you will give them something unique and highly personalized that they will treasure forever.

And it's a gift that may become more meaningful with the passage of time….  Customers have told us some of the people that left their stories have passed on, and hearing the voices brings the recipient comfort.
Click the button below to start your LifeOnRecord journey.

They're Special. Tell Them Why.
How A Daughter Surprised Her Parents On Their Wedding Anniversary
Look Through Hundreds of Reviews
Use the arrows at the bottom of this section to scroll through customer feedback.

Thanks so much for this great idea. I did a CD for my mom's 70th birthday. I had over 50 people call in to wish her happy birthday…many were from friends or family that she rarely sees. She absolutely loved the gift. She has listened to it several times and each time it brings her laughter and tears (happy tears). This is a great idea. It is so easy to do and the service is wonderful. Thanks so much and I will definitely use your service again! Great job!
OMG …I received the nicest most helpful email from LifeOnRecord explaining everything about how this wonderful 50th birthday present for my husband will work. I am so pleased with the detailed instructions they provided…I know this will be a birthday present my husband will treasure for years to come. Thank you for everything!
This is such an amazing, unique and treasured gift to give! I gave one to my Mom for her 75th birthday and the joy she had listening to friends and family around the Country was priceless! Recently did this for a most beloved priest and community leader who retired and moved back to his homeland of Ireland. It was a great opportunity for many who were unable to be with him during his last Mass, and a perfect way to privately express messages to him. I did have technical issues downloading the messages BUT that was more operator error and being technologically challenged. A desperate call to LifeOnRecord on a Sunday resulted in an immediate return call and their remoting into my system to resolve my issues and help me with the finished product. There aren't words to express my gratitude for their help and excellent customer service! This is a wonderful and priceless gift to give! The company and their services are beyond reproach and I highly recommended the product and company without any reservation whatsoever!!! Thank you, LifeOnRecord!
I purchased Life on Record for my Dad's 80th birthday and it was the hit of the party. He loved it. Family from all over the country called and told wonderful stories and shared special moments. My Dad continues to listen to it over and over. I loved this idea and will continue to use it for special occasions. It was an affordable thing to do for such a special event.
My husband was touched by the 75+ messages he received from family and friends on his 50th birthday with the Life On Record CD. Facebook made it very easy to reach out to these people and ask them to call! Even family that came in to visit for his birthday wanted to hear the messages! This is such a great memorable gift! Highly recommend it!
LifeOnRecord is a wonderful way to show the admiration, love and respect that people feel for one, and an opportunity to remember memorable occasions. What a wonderful surprise this will be for our daughter. 

The process goes on without a hitch. We received the completed CD within 26 hours of ordering. Wonderful service!
I used this service for my grandma's 90th birthday present. She was afraid that no one would be able to come to her birthday party. She was surprised with friends, family and messages from those who were unable to attend. Watching her expression while listening to the heart felt messages was priceless. Thank you for helping me give the perfect gift!
My mom and I made a LOR CD for my Dad's 50th birthday and he loved it! We recently moved cross country and he hasn't been able to see or hear from a lot of friends in a while so it was a nice way to get them all involved (easily and efficiently) in a birthday surprise for him! Thanks 
My younger sister Jane was a 47 year old lawyer, college professor, and the single mother of a seven year old son when, about 11 years ago, she first developed symptoms of muscle weakness and incoordination. Ultimately, it was determined that Jane had that most horrifying disease – ALS – also known as Lou Gehrig's Disease, an progressive and invariably fatal motor neuron disease. Due to the young age of her son at diagnosis, Jane opted to live as a paralyzed and ventilator-dependent person in order to continue participation in raising her son and to see him grow to adulthood, if possible. Time went on and Jane was forced to medically retire from her faculty position when she could no longer walk or drive safely to work. She eventually became a resident at an assisted living facility for neurologically ill/impaired individuals. This past December, I was struggling to come up with a Christmas gift idea for Jane. What do you give a totally paralyzed, and ventilator dependent person, but who's mind is still as sharp and alert as ever? I googled, "Christmas gifts for hospice patients", and found Life on Record. Jane received several calls from her former colleagues, friends, and family to her Life on Record 800 message line. Jane died March 4, 2015. In the week prior to her death, on her last day of consciousness, she listened to her messages. I could tell that they pleased her enormously, and I was so thankful to have found Life on Record for her. I am so happy and grateful for your service! I believe my sister died just a little happier due to her messages from Life on Record.
Made a CD for my Mom's birthday. She loved it! Great gift idea!
Pricing
We offer two affordable options for a PRICELESS gift...

Toll-Free Number in the US & Canada

Global Telephone Access
Local numbers in over 30 countries, callers can use Skype, and we can call them at no cost

Unlimited Callers and Recordings
Each recording can be up to 30 minutes and people can call in multiple times.

Control Over Recordings
Ability to trim, amplify, and arrange recordings

Multiple Contribution Options
In addition to calling, people can email or upload recordings or songs directly to your account, or record directly from our web site

Multiple Listening Options
You can download the recordings at any time and you can easily stream the recordings to a phone, tablet, or computer.

Keepsake Speaker
Enjoy an impressively crystal clear sound with our compact, all-aluminum, high-quality speaker containing all your recordings. With simple controls, a 4 GB memory card, and 10 hours of battery life, this easily lets you listen to the recordings while around the house or on the go.


Free shipping of the keepsake speaker

Archiving
We automatically archive your recordings into long-term storage after one year.
We can restore your recordings if you ever lose them.


10% off the purchase of 2 or More Speakers

Toll-Free Number in the US & Canada

Global Telephone Access
Local numbers in over 30 countries, callers can use Skype, and we can call them at no cost

Unlimited Callers and Recordings
Each recording can be up to 30 minutes and people can call in multiple times.

Control Over Recordings
Ability to trim, amplify, and arrange recordings

Multiple Contribution Options
In addition to calling, people can email or upload recordings or songs directly to your account, or record directly from our web site

Multiple Listening Options
You can download the recordings at any time and you can easily stream the recordings to a phone, tablet, or computer.

---





---


---




---

Discover the No Risk Gift the Recipient will LOVE… or It's Free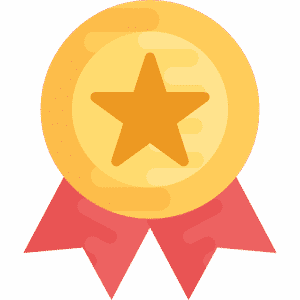 How can we make such a promise?
Because we have a 10+ year track record of hearing how much people love LifeOnRecord.
Recipients tell us they love hearing voices of friends and family talking about their positive traits and talents.
They love capturing the voices of kids at a special time.
And we often hear that after a loved one who called in passes away, hearing their voice on the keepsake brings comfort.
We take pride in the fact that nearly everyone that purchases LifeOnRecord would purchase it again.
That's how we can make our promise.
We know that the vast majority of the time the recipient will love their LifeOnRecord gift, but if they don't, we'll refund your money with no hassle or pushback.
A woman thankful she gave it to her father...
A couple who gave it to each other...
A woman who gave it to her very private mother...
Still listening two years later...
The finishing touch...
From a woman who wants to keep us a secret...
100% satisfied...
The big impact LifeOnRecord had...
Got Questions? We have Answers...
Here are the top 5 frequently asked questions we receive from our customers.