MAKE YOUR NEXT GIFT UNFORGETTABLE
Easily gather stories and well-wishes from friends & family to create a treasured, one-of-a-kind audio keepsake.
The recipient will LOVE their gift or your money back - a guarantee based on over 10 years of supplying happiness.

How A Daughter Surprised Her Parents For An Amazing 50th Wedding Anniversary
A woman thankful she gave it to her father...
A couple who gave it to each other...
A woman who gave it to her very private mother...
Still listening two years later...
The finishing touch...
From a woman who wants to keep us a secret...
100% satisfied...
The big impact LifeOnRecord had...
Easy To Create, Simple To Give
Record Anywhere, Anytime
Friends and family all over the world can contribute a special memory, moment, or story 24/7.


Get Everyone Involved
Limitless recording makes it easy for family, friends, and colleagues to contribute to one gift.


Fast & Convenient
Avoid staring at the blank page of a scrapbook or traditional card, and tell someone how special they are within minutes

Purchase LifeOnRecord

Getting started is easy. Tell us your special occasion and the recipient's name. Within 15 minutes of signing up you will receive your account instructions. You will record an introductory greeting for friends and family.
Invite Callers
Send your toll-free number to friends and family around the world so they can share meaningful stories and memories. Voice recordings can also be uploaded to your account page from smartphones, tablets, computers, and email.
Give A Gift They'll Love

Organize the recordings in any order you prefer and request one of LifeOnRecord's keepsake options. Enjoy the anticipation, excitement, and surprise as meaningful toasts and tributes fill the air.
Pricing & Keepsake Options Your Recipient Will Love
LifeOnRecord service for one full year with unlimited recordings.....   $65 $50
Playlist Web Page.....     $10 or

Free

with any Speaker or CD Set Purchase
Personalized CD Set.....     $25 with Free Shipping
Keepsake Speaker.....    $35 with Free Shipping
Limited Time Specials
Purchase one or more physical keepsakes (CD Set or Speaker) and receive the Playlist Web Page for free.
Purchase 2 or more keepsakes in any combination, and receive 10% off your keepsake purchases, the free playlist web page, and free archiving.
With archiving, we automatically archive your recordings into long-term storage after one year. If you ever lose your recordings or your keepsake, we will restore your recordings back to your account. We have restored the recordings for customers from over 12 years ago.

Discounts and free products are reflected after you add them to your cart and press the "Add to Cart" button.
Look Through Hundreds of Reviews
Use the arrows at the bottom of this section to scroll through customer feedback.

What a great way to show our Mom celebrating her 80th birthday that she has touched so many lives and that she has so many happy memories to look back on! Thanks for making this possible and she loves listening to the cd regularly! It brings such a smile to her face!
My husband is really enjoying listening to his LifeOnRecord CD. It is his 40th Birthday today and throughout the day he has been taking time to listen to the thoughtful messages. Friends and family from around the world have been able to spend time preparing songs and voicemails with stories and memories that have made his birthday extra special. Thank you to everyone at LifeOnRecord for the first class customer service and product. I would recommend it to anyone, and will definitely do it again!
Dawn Sebock made a CD for Joe's 70th birthday and it is one of the best gifts you can give anyone for a special occasion. Thank you Life on Record!!!!
I found out about this service through a friend, so I used it for my wife's 50th birthday. It was 100% great. Very clever. It is a very smoothly designed and easy to use service, the web interface makes it easy to keep track and organize recordings, it was great to get emails each time a recording came in and to be able to listen to them immediately via the attached MP3's, and the podcast-like interface with iTunes ended up being extremely convenient and useful. I have to give special kudos to the customer service: the response was very quick, very friendly, and extremely accommodating to some special requests and situations for my case. And beyond that, the best part was sitting next to my wife as she listened to all the voices of people I was able to find from her life, some she hadn't heard from in decades. As we listened, she constantly commented on how amazing it was to have these people's voices recorded and especially to have all those stories recorded. Thank you VERY much. Best. Gift. Ever.
Great gift – a real priceless gift that captures a life of great memories – very easy to use and do
It might sound simple but this is an amazing gift!! I was able to solicit voice messages from folks that couldn't travel to my mother's 80th birthday party. She was entranced as people in her life spoke to her and about her-one after another! Even her dentist called and left a message! Names and voices from all across the country created the best gift of the day! It wasn't just a gift for her but to all who could withness the look on her face as she recognized the voices of family and friends-PRICELESS! Not a dry eye in the place! The real truth is……thanks to LifeOnRecord, I was able to pull of this amazing feat in only two days prior to the party! A procrastinator's dream!
My siblings and I made a CD for my Mom's 70th. We had 60 of her friends and family leave birthday messages, laughter and tears included. She loved the gift. It was so easy, LifeOnRecord sends you what to email out and let's you manage the recordings. Super cool gift!
My husband received a disc with the well wishes of his colleagues from afar. He was very moved. This was the perfect gift for his retirement!
We used Life on Record for our parents' 50th wedding anniversary. It's such a fun and different kind of gift. My parents were astounded and amazed, and mom cried a little at all the people who called to wish them congratulations. What a great memory maker! All the grandkids, in their cute little voices, and my mom's uncle, who is 90 and some of their high school friends were the hits of the CD. Thanks, Life on Record, for this great service.
My boyfriend Joe made this cd for my 65th b-day. It was the most wonderful thing I have ever heard. There wasn't a dry eye at the party. I have listened to it many times already.
Discover the No Risk Gift the Recipient will LOVE… or It's Free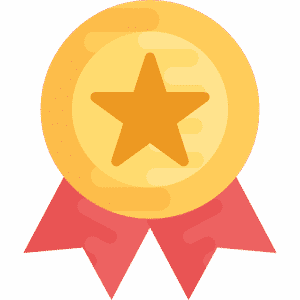 How can we make such a promise?
Because we have a 10+ year track record of hearing how much people love LifeOnRecord.
Recipients tell us they love hearing voices of friends and family talking about their positive traits and talents.
They love capturing the voices of kids at a special time.
And we often hear that after a loved one who called in passes away, hearing their voice on the keepsake brings comfort.
We take pride in the fact that nearly everyone that purchases LifeOnRecord would purchase it again.
That's how we can make our promise.
We know that the vast majority of the time the recipient will love their LifeOnRecord gift, but if you don't, we'll refund your money with no hassle or pushback.
Got Questions? We have Answers...
Here are the top 5 frequently asked questions we receive from our customers.