Captivate your guests with a unique audio guest book

Easily capture toasts, tributes, stories, and memories from any phone to create a treasured keepsake
Recording & Saving treasured audio memories since 2006.
LifeOnRecord offers a one-of-a-kind audio guest book experience
A wide variety of phone options designed to fit your wedding vibe and your personality.
---
Included – a toll-free virtual number for one year for guests that can't be there, or prefer to call from their own phones.
---
Included – An online portal lets you completely manage your recordings so you can choose exactly what goes on your keepsake.
---
Included – All recordings go through a voice isolation, background noise reduction, and voice leveling process.
---
Optional Add-ons to the $99 service include vintage and retro phones, keepsake speakers, vinyl albums and QR codes.
---
In 4 easy steps, you can create a wedding memento that you will treasure for years to come.
1 – Record a Personal Greeting
Guests will hear your greeting when they call the toll-free number or pick-up the vintage phone.
2 – Receive your Vintage Phone.
If you ordered a Vintage Phone, you will receive it in plenty of time for your wedding.
3 – Invite Callers
Send your toll-free number or QR code to friends and family who will call in on their own phones. Guests can also email or upload messages or songs, or leave a message on the vintage phone at your wedding. All the recordings end up in your online account.
4 – Organize the Recordings and Request your Keepsake
You can sequence the recordings in any order you want, edit them, and decide which ones go on your keepsake. You can download or stream the recordings at no additional cost, or purchase a leepsake speaker or vinyl album.
The LifeOnRecord Service – Only $99
We know that many couples want to have a vintage phone at their wedding so that guests can leave messages "in the moment".

You can get that with LifeOnRecord. But you get so much more…

The LifeOnRecord Service can stand by itself to give you everything you need for a wonderful digital audio keepsake and lets friends and family easily contribute stories and memories from any phone regardless of where they are.

When it is combined with one of our rental vintage phones, or keepsakes you get an experience you can't get anywhere else.
Get more guests involved, leaving more meaningful messages.

Your friends and family want to share their thoughts and feelings in an environment where they are comfortable. For some people that might mean leaving you a message from a vintage phone while feeding off the energy at the wedding.

But many of your guests will want to take the time to reflect about what they want to say. They will want to record, listen, and re-record from the quiet and comfort of their own home to express their love and appreciation for you.

In addition, some people that are important to you won't be able to attend the wedding because of distance, obligations, or won't want to use a vintage phone to limit their exposure to germs. With the LifeOnRecord service you can appeal to all your friends and family and maximize the recordings you receive.
Your account is open for a year so you can capture the excitement of the wedding experience, not just the wedding day.
Regardless of where you are in your wedding planning process, you have the flexibility to use as much or as little of the service as you want. You can use your account for:

RSVP's – ask guests to share what song will get them on the dance floor.
Shower attendees sending a special message to the couple like a fun game or activity for the couple to enjoy together, or your favorite home or relationship tip for the newlyweds.
The bride recording her excitement about finding the right dress to capture that moment for her fiancé.
Bachelor and bachelorette parties – a funny moment that captures the party's spirit.
Rehearsal Dinner – people sharing a fun or sentimental moment from the wedding planning process.
You are able to completely manage and control all the recordings that people leave for you – whether people leave those on a vintage phone, their own phone, or if they contribute one of the many other ways that is possible with the LifeOnRecord service.
The LifeOnRecord Service is perfect by itself and you can add a vintage phone or keepsake to take it to the next level.
Account activated in 10 minutes
Is your wedding around the corner? Within minutes after signing up you'll have the toll-free number and guests will be able to call in.
Take your recordings
wherever you go
In addition to online streaming and downloading, your recordings can be kept forever with one of our optional physical keepsakes.
Control your recordings
You have the ability to listen to and manage all of your recordings online. You can sequence, rename, edit, delete, and download your recordings at any time, and stream the recordings from any smart phone, tablet, or computer.
Record anytime, anywhere
Friends and family all over the world can contribute a special memory, moment, or story 24/7 whether they are at the wedding or at home. Your account includes phone numbers in dozens of countries. In addition to calling on their own phone or the vintage phone, people can email, upload, or even record live on our site. You can even have people RSVP to your wedding by calling the number and capture their "toasts" at the same time.
Give yourself flexibility
Your account is open for a full year – so it's for people who like to plan ahead, as well as people that just have a few days to pull everything together. People can call in before and after the wedding so that you get as much participation as possible. As many people can call in as you like, and each person can talk for up to 30 minutes – even with the optional vintage phone. Your guests will always get through and will never hear a busy signal. 
---
Optional Add-On #1: Premium Communication Package ($87)
Personalized message on guest's cell phone with one-tap dialing


QR Code that brings up the message
Signage
Templates
---
Optional Add-On #2: Vintage & Retro Phone Rental ($199 – $249)
You can rent a wide variety of vintage & retro phones for guests to leave recordings at your wedding. All phones come with a battery pack with replaceable batteries good for 12 hours or can be plugged in.

Since 2006 we have refined our noise cancellation and sound refinement technologies to emphasize the voices from friends & family.
Hear the Difference
Recording with LifeOnRecord Noise Cancellation & Voice Enhancement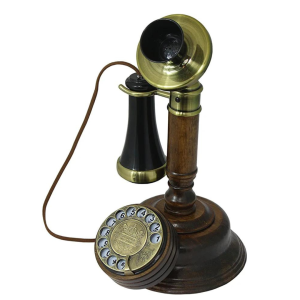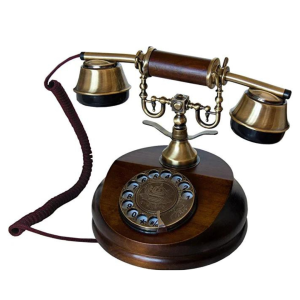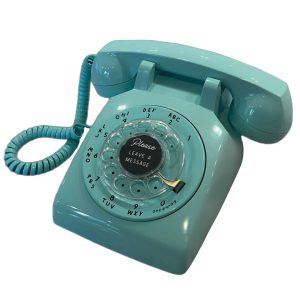 ---
Optional Add-On #3: Keepsake Speaker & 12-inch Vinyl to Preserve the Voices ($49 & $199)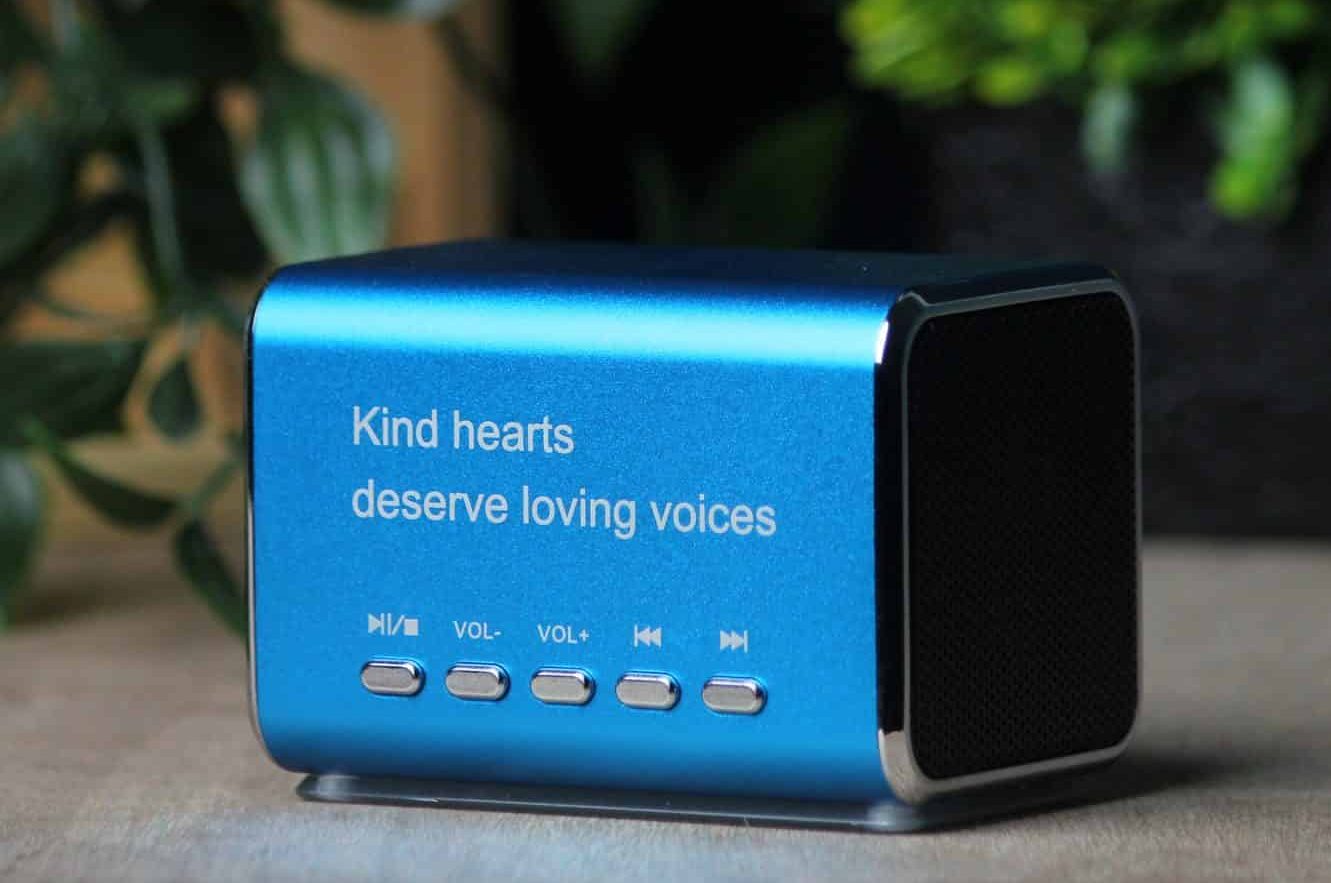 ---
Hear about a bride's journey and why she chose LifeOnRecord…
Have any questions?
for more information