[affiliate_area][non_affiliate_content]
Use a free service to increase listener engagement, and make money at the same time.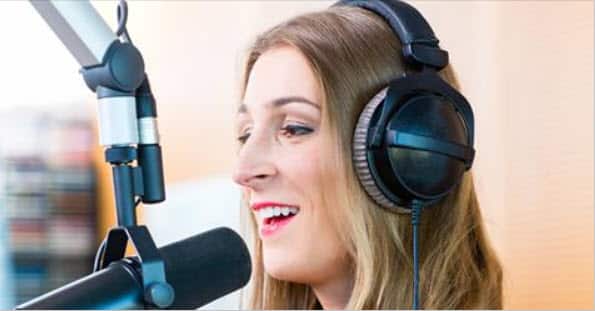 You work hard at your podcast.
You spend time writing, refining, and editing.
It's a labor of (often frustrating) love.
Great content is the lifeblood of any podcast – but it can be exhausting coming up with show topics, questions for interviewers, and interesting things to say.
Most podcasters are focused on growing their audience, but do you realize that your greatest asset – your secret weapon – lies in the listeners you already have? Even if you think your podcast has a small audience, you probably have fans and passionate listeners you don't even know about.
They like the content you are putting out.
They download and listen to your show regularly.
They talk about your podcast with their friends.
One of the best ways to grow your podcast is to make it more interesting by engaging with your regular listeners.
Have them call-in and record their questions for the guests on your next episode.
Play your listener's comments on-air and respond to them.
Give your listeners an easy way to give you constant feedback, so you can tweak and improve.
And you can bet that someone that records a message is interested and engaged with your podcast.
And listeners like to listen to other engaged listeners.
Engagement is contagious.
How do I get people to record messages for my podcast?
You have to make it easy for your listeners. Having listeners call-in during a certain time period for a "live" show works for many podcasters, but also greatly cuts down on the number of people you will hear from. People listen to your podcast at all times of the day and night, and they should be able to make a recording anytime during the day or night.
We've run a business to consumer service called LifeOnRecord for 10 years that does exactly that, and we've made it super easy.  Listeners can record using any of the methods below, and they all get compiled and added to your secure LifeOnRecord account.
Your listeners in the US, Canada, and the Caribbean simply call a toll-free number.
Listeners in over 30 other countries dial a local number in their country.
Anyone can make a recording on their smartphone and email it into your account.
Anyone can make a recording over Skype directly to your account.
Anyone can upload a recording.
Anyone can record directly to your account using their computer microphone.
Anyone internationally can use our automated system to have us call them (so they can record a message) for free.
This has the potential to be a game-changer for you. Our very first beta podcaster was Ryan McCaffrey.
Every week he plays the recorded questions and comments from his listeners and answers them on-air.
He even parlayed this into Patreon contributions by having a special monthly episode made-up entirely of questions and comments from Patreon contributors.
As Ryan wrote on his Patreon page…
I'm so lucky to get so many great Ride the Lightning Hotline calls each week that I can't possibly use them all…until now. I'll make a bonus episode each month that's nothing but your phone calls. NOTE: Calls will still be featured on each week's regular episode. This is just a way to get more calls played on the show.
Just like Ryan, you can use LifeOnRecord as a listener call-in line, and at the same time, you will gain a podcast sponsor – one you will be excited to have, and one you and your listeners will naturally use as they engage with your show. We aren't your typical sponsor….

Who are we?
In short, LifeOnRecord is a very meaningful voice message keepsake of phoned in stories, memories, and well-wishes from family and friends.
It's given as a gift for birthdays, anniversaries, graduations, retirements, and other special events.
We are a family business, with a passion for customer service and quality.
We guarantee to customers that if they purchase LifeOnRecord, the recipient will say it's "one of the best gifts I've ever received", or they will get a 100% refund.
Our customers rave about us, and using our system share their most thoughtful and personal stories.
Advantages of LifeOnRecord as a listener call-in line over other solutions.
We've done everything possible to ensure high-quality recordings. Call recording happens in the same data center as Verizon, AT&T, Sprint, and other major carriers to optimize quality.
You get a dedicated toll-free number for listeners. Even though many people don't pay long-distance charges these days, using a dedicated toll-free number lends an air of trust and authority.
We don't add any of our branding to the direct-dial toll-free number. Listeners will call the number, hear your voice greet them, and they will record their message.
All recordings flow into a unified "My Recordings" page. We'll give you a web page to link to in your show notes that provide instructions for callers around the planet.
We give you editing tools so you can trim, amplify, and download the recordings. The recordings can even be streamed using a dedicated podcast link, and podcasted into iTunes.
You will earn a 10% commission for each person you refer to LifeOnRecord that signs up. When you sign-up, you will receive a special web link that is specific to you and you can embed that URL in your website, emails, or podcast show notes. When someone signs-up using the link, you will earn a commission on the purchase price.
Reviews from Podcasters
It was a great fit for me, very fun to do, nice to be able to endorse something so wholeheartedly, and I may well come back as a customer one of these days when my parents hit a big birthday or the like. It really added a new dimension and level of interactivity to Strangers. Thank you so much for everything!
– Lea Thau, Strangers
LifeOnRecord has added a wonderful element of variety and community inclusion to Ride the Lightning, my weekly Tesla Motors podcast by allowing me to feature the voices of my listeners themselves on each week's episode. The sound quality is podcast-worthy and the interface to access each call is easy to use.
– Ryan McCaffrey, Ride the Lightning – The Tesla Motors Unofficial Podcast
Is this for me?
We do think that this will increase the engagement and interest of your podcast. We love podcasts, podcasters, and are proud to be a part of the podcast community.
But, this relationship needs to work for both of us and we will ask you to fill out a short application so we can make sure it does.  We want to know a little about you, and your podcast.
If you qualify, you'll get the LifeOnRecord service to use for your podcast for free. Not a free trial, not free for X months – for free. We don't care if you are small and are trying to grow your podcast, or if you are large and are trying to make your podcsat more interesting by incorporating your listener's voices – we want to help you succeed either way. We want you to give some thought to this before you apply though, and make sure that you are willing to promote LifeOnRecord. Here is what we will ask of you…
At a minimum, if you either ask people to call into the toll-free number or if you play listener recordings, we'll want you to read a 10-15 second description of LifeOnRecord once per show. The message needs to be a "pre-roll" or "mid-roll" (it can't be at the end). You will probably want to read it right after you provide the number, since that is what will seem most natural. What you read should be similar to the below, and we'll give you talking points about us and our customers if you want to expand on it.


Know someone special with an upcoming birthday, anniversary, graduation, or some other special occasion? You can give them a unique gift of recorded voices from friends and family telling them why they are special. The recordings can be streamed or played from a specially-created keepsake. Click on the link in the show notes to learn more, and also to find out how to leave us a recorded message from outside the US, Canada and the Carribean.
As noted above, you will want to link to LifeOnRecord in the show notes. That link (if you choose) will earn you a 10% commission for each person you refer to LifeOnRecord that signs up. When you are approved to receive a LifeOnRecord account for your listeners to call into, you will also receive a special web URL that is specific to you, (you can embed that URL in your website, emails, or podcast show notes). When someone signs-up using the link, you will earn a commission on the purchase price, excluding payments for expedited shipping.
Payouts are processed on the first of every month. You will receive a direct payment to your PayPal account. The minimum amount in your account before a payout is made is $12.
If you have any questions please send an email to support@lifeonrecord.com, or you can call us at 1-800-868-1606.
Thank you, and to your success!
Mary and Alaa El Ghatit
Sign up to receive a FREE LifeOnRecord Podcast account below
[affiliate_registration] [/non_affiliate_content]