We offer two major kinds of phones – authentic vintage rotary phones that are 40 or more years old, and working reproductions of phones from 1940 and earlier.
For the vintage phones, these are the legendary Western Electric model 500. AT&T rented these to its customers, and they were known for their ruggedness and timeless style. The phone we will send you was a working phone that has been painstakingly re-painted if necessary, had the microphone replaced, buffed, had the cords replaced, and basically brought back to like new condition. We then wire the inside of the phone so that your friends and family can pick up the receiver, hear your message, and leave you a voicemail.
The retro phones were also fully-functional rotary phones. Although they were more recently manufactured they have an old-world look and charm. They are usually made of brass and wood, and mimic the designs of the early 1900's and late 1800's.
The phones can either be plugged into an outlet, or if one is not available, your rental includes a small battery pack with three replaceable AA batteries which will power the phone for 12 hours.
To use the phone, guests just lift the handset, listen to your introductory greeting, and leave their recording. They do not need to dial the phone, and the phone does not need to be connected to a phone line.
Brass & Wood Rotary Phone
Candlestick Rotary Phone
Country Junction Rotary Phone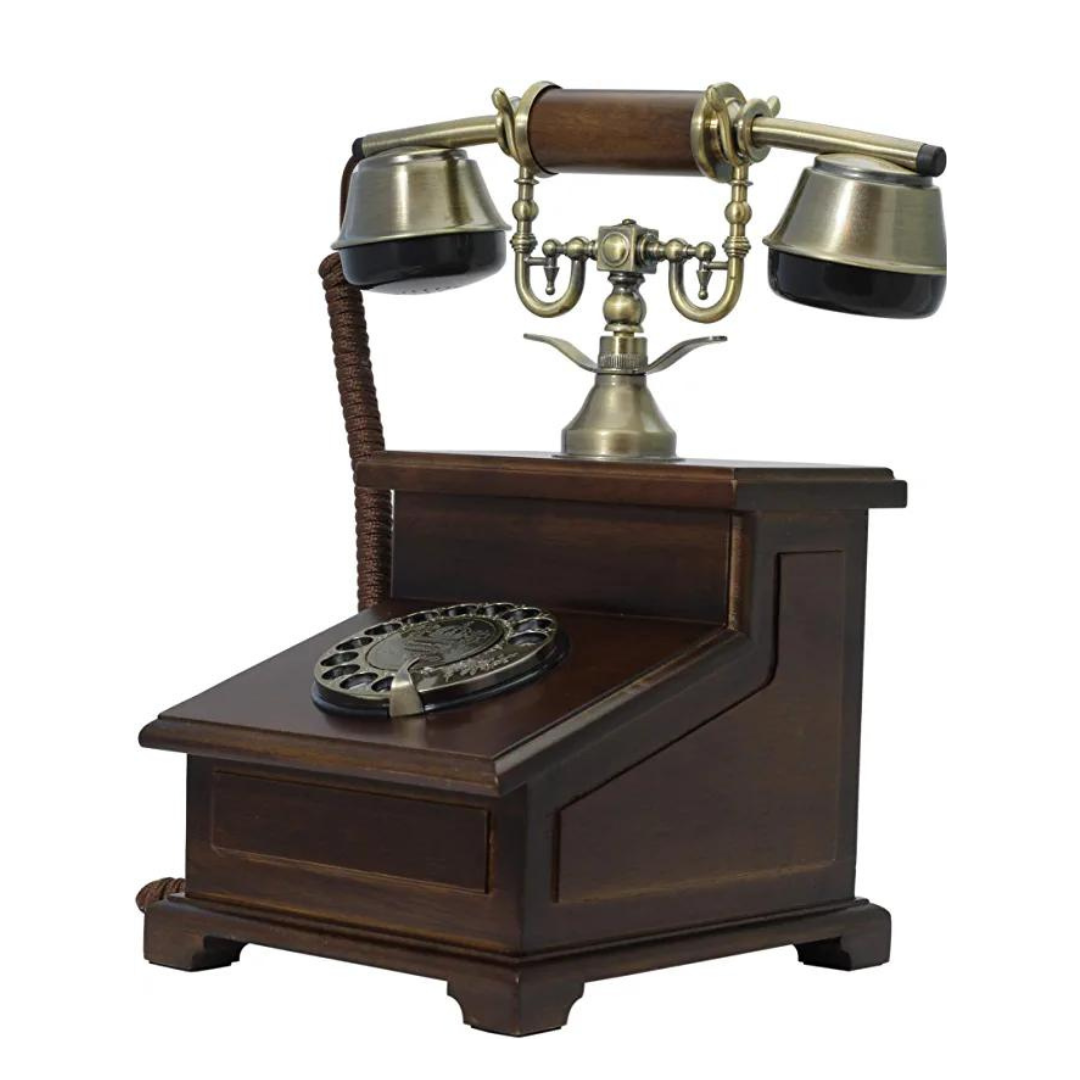 Victorian Rotary Phone
Rubbed Gold 1940's Retro Phone
Black 1940's Style Retro Phone
Aqua Western Electric Rotary Phone
Black Western Electric Rotary Phone
Green Western Electric Rotary Phone
Ivory Western Electric Rotary Phone
Pink Western Electric Rotary Phone
Red Western Electric Rotary Phone
Turqoise Western Electric Rotary Phone
White Western Electric Rotary Phone